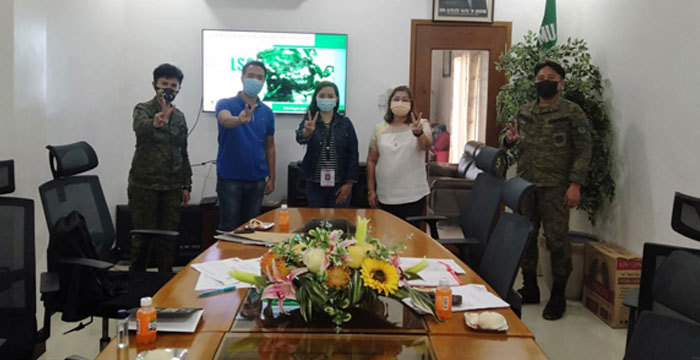 The Department of Social Welfare and Development (DSWD) of Caraga Region declared the provision of Livelihood Settlement Grant (LSG) to the former rebels (FRs) of the 26th Infantry Battalion during an Orientation on Sustainable Livelihood Program Modalities and Processes held at the Municipal Hall of San Luis, Agusan del Sur on February 11, 2021.
As intended beneficiaries of the Enhanced Comprehensive Local Integration Program (E-CLIP) of the government, a total of one hundred twenty (120) FRs from the Municipality of La Paz, San Luis, Talacogon, Esperanza, Prosperidad, and Bayugan City, all of Agusan del Sur will benefit from the said assistance.
The LSG is a financial assistance directly provided to each eligible FR to support the establishment or continuity of their livelihood or economic activities in their communities. "This assistance from the government empowers the FRs and their families to be more economically-resilient. It will provide them opportunities to become productive and active citizens of their community.", Ms. Corina H. Dela Fuente, DSWD Project Development Officer, said.
"The local government agencies are working hand in hand in implementing initiatives to provide the needs of our FRs before they are reintegrated back to their community, be with their families, and start a new life, especially amidst the COVID-19 pandemic," Mayor Phoebe L. Corvera of San Luis said.
Meanwhile, Lieutenant Colonel Goce, Commanding Officer of 26IB, expressed his gratitude to partner agencies' support to the FRs. "My greatest gratitude for the continuous support and involvement of our partner agencies in providing assistance to our FRs, rest assured that our unit will remain active and ready to work for peace, security and development.", he said.
"I am encouraging those who are still in the ranks of the CPP-NPA to peacefully lay down their arms, return to the mainstream society, and contribute as good citizens for the prosperity of the community as well as the whole province of Agusan del Sur," Lieutenant Colonel Goce said.